Over the last few days, I served at the New Mexico Art Therapy Association's (NMATA) table at the Annual Conference for New Mexico Counselors Association (NMCA). However, I feel privileged that I benefited both personally and professionally.  I was able to connect, network, and learn things that I would not learn in an experiential-based school like Southwestern College. Thank you to both NMATA and NMCA for allowing me the opportunity. As an exhibitor on the NMATA Board of Directors team: I made it clear that as a student, since I can not get CEUs – I made myself available so that the rest of the NMATA team could.
A brief summary of this year's theme and location/date –
2018 NMCA Annual Conference

NEW MEXICO STRONG:
Thriving in the Face of Challenges
March 23–24, 2018
Embassy Suites
Albuquerque, NM
Special lodging rates available.
Call (505) 245-7100 for reservations.
The rest of this blog post will be my experience in the form of my live-tweets. (By the way, are you following NM Art Therapy Assoc on twitter? Please follow us!)
Friday, March 23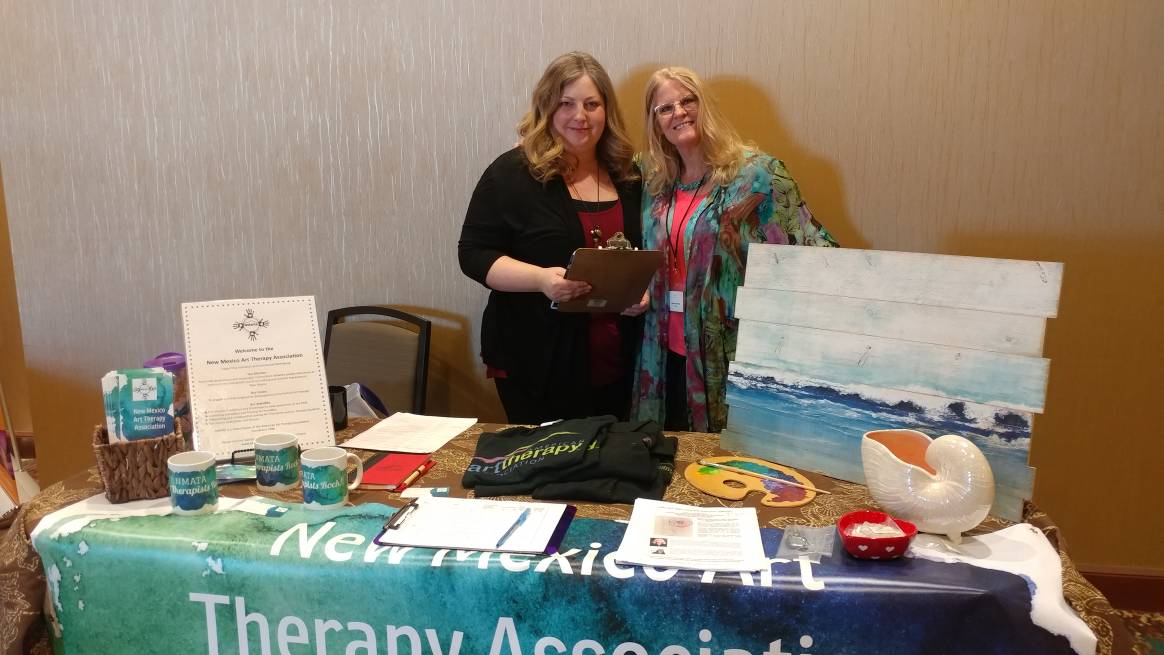 Saturday, March 24
9:35 AM – Day 2 of New Mexico Counseling Association Conference – I'm listening in a seminar about play therapy and the benefits of play. …she just went to another slide and said technology doesn't count. Ha!
9:47 AM – A middle school counselor in the audience said that in the last few years, 6th graders have decreased ability in coping, regulation, and academic. This year, 6th graders have known Facebook all or their life. #ACA #NMCA (NM Counseling Association Conf)
9:53 AM – This is our speaker's source. The book "Glow Kids" –